With upwards of $1 million raised over two years, the Ambulatory Care Campaign at Kootenay Boundary Regional Hospital (KBRH) has crossed the finish line, though a formal opening has not yet been scheduled.
"The project is now complete and all departments are opened," Lisa Pasin, executive director KBRH Health Foundation, shares. "The KBRH Health Foundation is proud of its partnership in this major project and thanks to the support of our generous donors, the foundation has exceeded its fundraising goal with $1.1 million raised for current and future equipment needs."
KBRH Health Foundation undertook the two-year $750,000 Ambulatory Care Campaign to support the $38.8 million Phase 2 Pharmacy/Ambulatory Care Project at the hospital in Trail.
Construction began in 2020 and includes a new ambulatory care wing, expanded pharmacy, renovated and expanded oncology department, a modernized physiotherapy department, upgraded cast clinic and new medical records department.
The province pitched in $23.3 million and $15.5 million was provided by taxpayers living in the West Kootenay-Boundary Regional Hospital District.
"This exciting project also included the movement of ambulatory care day surgery procedures into the newly expanded space above the emergency department," adds Pasin.
Background
The Ambulatory Care Unit at KBRH is responsible for providing medical and specialty day surgery services to patients throughout the Kootenay Boundary. Day surgery procedures provided include: urology clinic, minor general surgeries, orthopedic and plastic surgeries, endoscopy, women's clinic, phlebotomies, central line catheters, and bone marrow procedures.
The ambulatory campaign was launched because much of the respective equipment had approached their end of life.
The newly expanded Ambulatory Care Unit has patients being optimally streamlined into improved procedure rooms and recovery areas that increase patient safety and privacy.
For example, patient care areas include private examination rooms with ceiling lifts to move patients in a safer manner. There's a telehealth conference room for patients to discuss their care plan, a separate decontamination room with an hydraulic sink and pass through, a new clean room and scope storage area, and a front desk area to greet and register patients.
Oncology
The Oncology Unit at KBRH provides specialty medical care for individuals receiving infusion therapy and treatment for cancer.
The expansion brought a much needed waiting room for patients and their loved ones. Before that, patients had to wait in the hallway for their treatments. In addition to a new waiting room, two new treatment rooms have increased privacy for patients. As well, six new treatment chairs enhance comfort while patients receive treatments.
Medical staff are also benefiting from the expanded space. The oncology unit now has permanent workstations for nursing staff, replacing the mobile and shared workstation. The department also has increased capacity to deliver services to patients though the provision of two new physician treatment rooms and a dedicated nursing room for medication preparation and equipment storage.
Rehabilitation services
Kootenay Boundary Rehabilitation Services supports patients in both the hospital and outpatient settings. The newly renovated gym provides services to patients who have experienced joint surgeries, complex fractures, and neurological conditions such as stroke. Occupational therapy provides splinting services in the modernized splinting space.
Pharmacy
The pharmacy opened in July 2022, tripling in size and meeting national regulatory standards.
Patient privacy is enhanced in the new consultation room. Another major addition is a large preparation area, with upgraded ventilation and equipment. This ensures safer manufacturing of sterile products, including chemotherapy medications.
Cast Clinic
The new cast clinic includes a dedicated cast room and reception area, and is used for emergency referrals, patient consultation and follow up care after operations.
Orthopedic Enhancement Project
With the close of the Ambulatory Care Campaign comes the launch of the Orthopedic Enhancement Project.
Did you know that KBRH is the regional service hub for orthopedic surgery and trauma services in the Kootenay Boundary? Over 1,700 scheduled and emergency orthopedic surgeries are performed annually at KBRH.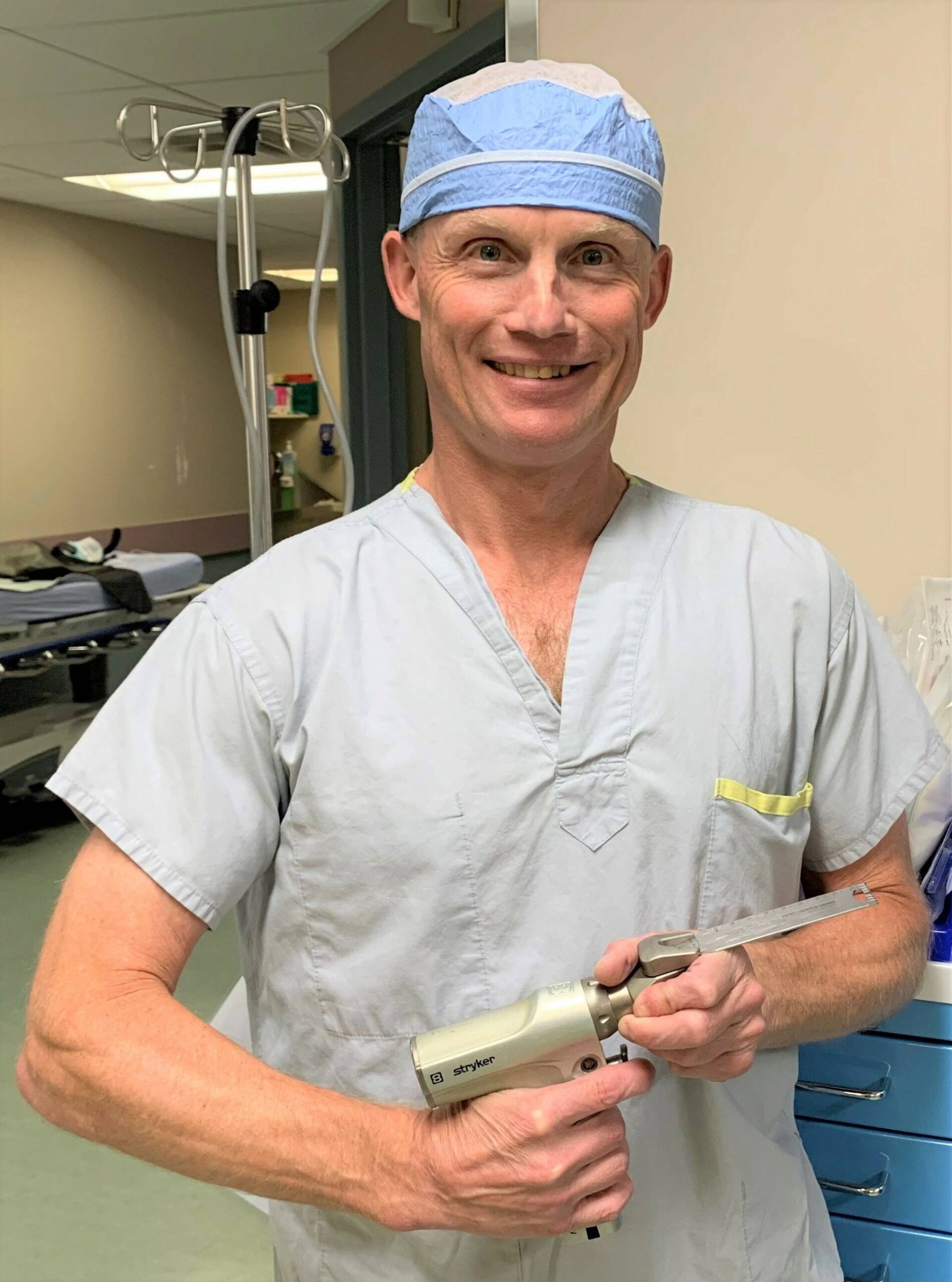 This $750,000 project will direct donations into state of the art medical equipment for use by KBRH orthopedic surgeons in the operating rooms.
"The KBRH Health Foundation is excited to embark on the Orthopedic Enhancement Project, which will not only advance healthcare right here in the Kootenay Boundary, it will also support recruitment and retention of specialists," Pasin explains. "Donations of any size are accepted with gratitude and we encourage everyone to support this very important initiative."
Funds raised will support two new orthopedic surgeons, who have been recruited to work at KBRH, as well as the existing team of four orthopedic surgeons.
Equipment purchased will allow the surgical team to continue providing hip and knee replacement; hip, knee, ankle, shoulder, hand and wrist repair; and trauma surgeries.
In addition, this new project will support a new level of service for patients including total ankle replacements and hip and knee replacements with a one-day discharge.
Donations can be made through the foundation's website www.kbrhhealthfoundation.ca or by calling 250-364-3424.
---

newsroom@trailtimes.ca
Like us on Facebook and follow us on Twitter