Six people are facing charges – with one allegedly fleeing the country – after a drug trafficking investigation that began two years ago and spanned B.C. and Alberta.
The Alberta Law Enforcement Response Team announced Tuesday (July 11) that two people from British Columbia and four from Alberta were facing charges including drug trafficking and conspiracy to commit and indictable offence.
Those charged include: 37-year-old Jason Johnson from Springbrook, Alta.; 32-year-old Steven Rogan from Lloydminster, Alta.; 28-year-old Petar Hristov from Edmonton; 26-year-old Nikita Robertson from Edmonton; 44-year-old Kulwant Singh Bal from Kelowna, B.C.; and 32-year-old Gary Dhami from Kelowna.
Police believe Hristov fled Canada "and his whereabouts remain unknown." Anyone with information on Hristov is asked to contact Crime Stoppers at 1-800-222-TIPS (8477).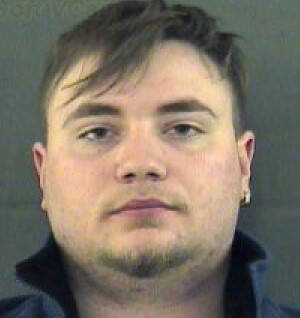 The suspects were arrested between June 13 and 22, 2022, notes ALERT.
The investigation, dubbed "Project Deception," began in May 2021. Police said the drugs alone had an estimated street value of $571,000, with seized items including two handguns with ammunition; 3,600 grams of cocaine; 3,055 grams of suspected buffing agents; 1,223 grams of methamphetamine; 275 grams of suspected fentanyl; $101,888 in cash; and $147,872 in "restrained" assets that included jewelry.
It was a joint investigation between ALERT, B.C.'s Combined Forces Special Enforcement Unit and the RCMP's Federal Serious and Organized Crime.
Project Deception focused on "disrupting" an inter-provincial drug trafficking network linked to Lloydminster, with drug suppliers based in Edmonton and Kelowna. Homes in Lloydminster, Edmonton, Springbrook, Kelowna and Vernon, B.C. were searched as part of the investigation.
---
@laurenpcollins1
lauren.collins@blackpress.ca
Like us on Facebook and follow us on Twitter.