Two German shepherd mix puppies were found abandoned in a box at a Burnaby park recently, with one of the puppies suffering from an injured front leg and an infection.
BC SPCA say a Good Samaritan found the two six-week-old puppies in a box hidden in the bushes at Byrne Creek Park, and were immediately brought to the BC SPCA in Burnaby before being transferred to the community animal centre in Richmond where a foster home was available.
The two puppies, Tia and Koda, were "frightened and cold when they first arrived," said Nicole McBain, the manager of Burnaby's animal centre.
"After we were able to warm them up, they got much more comfortable and started behaving more like puppies."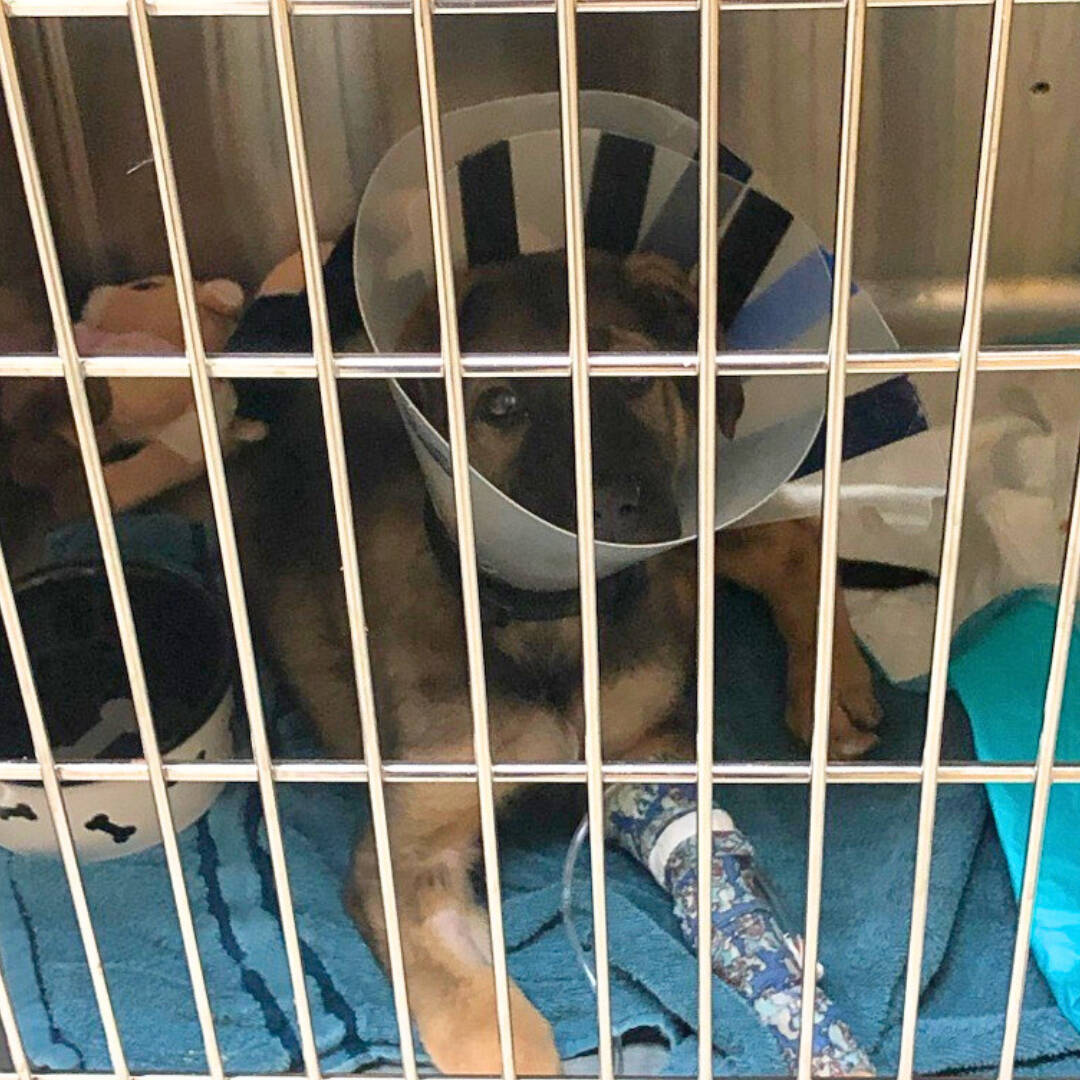 The pair were taken to an emergency veterinary hospital after it was determined that Tia had a number of health issues, including an injured front led and an infection related to the injury. She also had gastrointestinal issues.
Krista Shaw, manager of the BC SPCA's Richmond animal centre, said the cause of the injured leg is unknown, but "trauma is suspected."
Koda, however, is in good health.
"Since being in our care, little Tia has blossomed," says Shaw. "She is the sweetest, most snuggly girl. She is growing more confident every day and loves to be around people."
Tia will be available for adoption in a few weeks, the BC SPCA notes.
The BC SPCA is looking for financial help with Tia's medical care, with Petsecure matching up to $3,500 in donations. To donate, visit medical.spca.bc.ca.
---
@laurenpcollins1
lauren.collins@blackpress.ca
Like us on Facebook and follow us on Twitter.